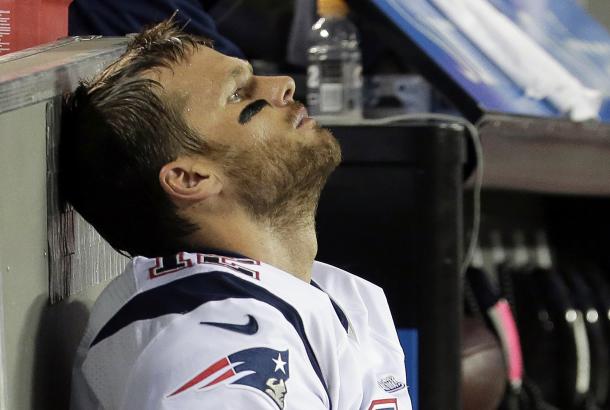 Tom doesn't look too good, either. (Photo/The Boston Globe)
In the grip of unfamiliar feelings - mainly dread -
That and deep depression, disbelief, and gnawing doubt
Because Kansas City beat New England in a rout.
There was nothing good about the Patriots last night
And the fans, who've grown up unaccustomed to the sight,
Couldn't understand what they were seeing on the field.
Now our heads are pounding and our stomachs have congealed.
And for Mr. S. - who has to listen to me scream;
Mad because they're not protecting Brady - who looked old.
Throat is sore. I'm feverish... Perhaps it's just a cold?