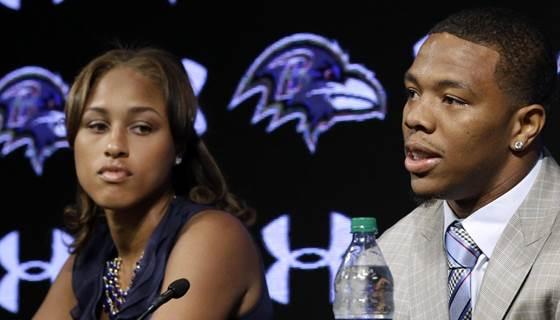 Watch the video Mrs. Rice. Then, get a lawyer. (Photo/NBC News)
TMZ
released a tape of Baltimore's Ray Rice;
Video that shows him punching his fiancée - twice.
Fighting in an elevator; with a mighty clout
Ray hit Janay hard enough to knock the woman out.
'though the incident was almost 7 months ago,
It was only yesterday the Ravens let him go.
Said they didn't realize how bad the beating looked.
Thought that, since police released him after he was booked,
Ray's 2 game suspension would be punishment enough...
That teams aren't at fault when players treat their women rough.
I guess girls need video before somebody cares.
I don't plan to blame the victim - who's now Mrs. Rice -
I'd just like to offer unsolicited advice.
Any man who'd hit a woman isn't worth her time.
She should get a lawyer and sue Ray for his last dime.