Lt. Edward Walsh and Michael Kennedy
Red Sox
are in Boston; their Home Opener's today
And my lucky sister gets to go and see them play...
Watch them get their rings and raise the banner in the park.
We could use our Red Sox - Boston's mood is rather dark.
We've just buried firemen from Engine 33,
Rushed into a burning building, as such heroes do.
(Both were 1st responders when the Marathon bombs blew.)
Game today is dedicated to the men we've lost.
Sox hope we can start to heal when that 1st pitch is tossed.
P.S. To my sister; If you run into Ortiz,
Don't forget to look into the Samsung and say "Cheese!"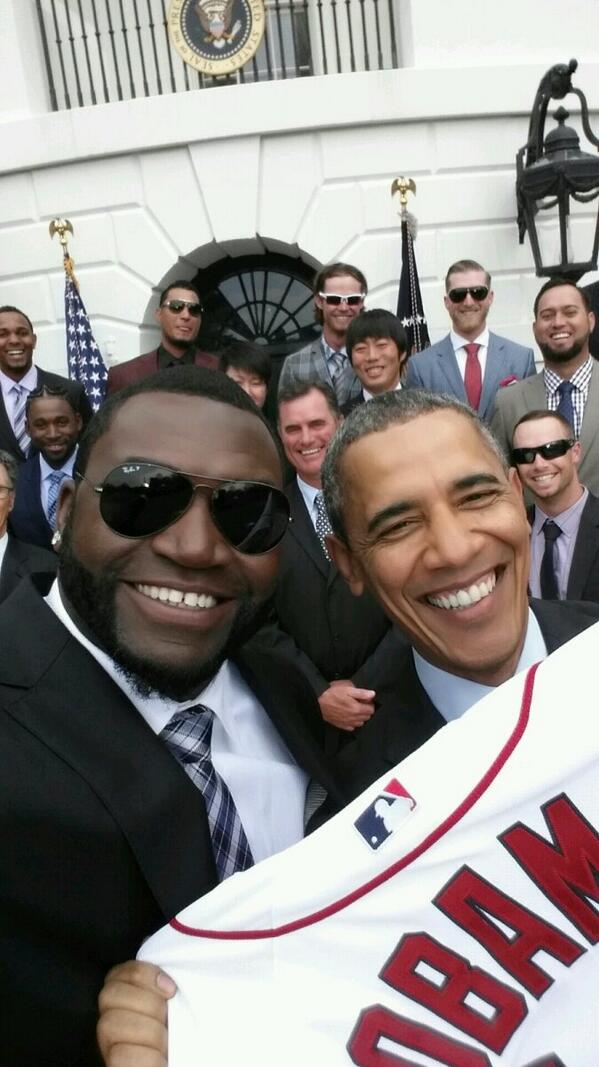 David Ortiz's, now infamous, "selfie" with President Obama. (Courtesy of/David Ortiz)