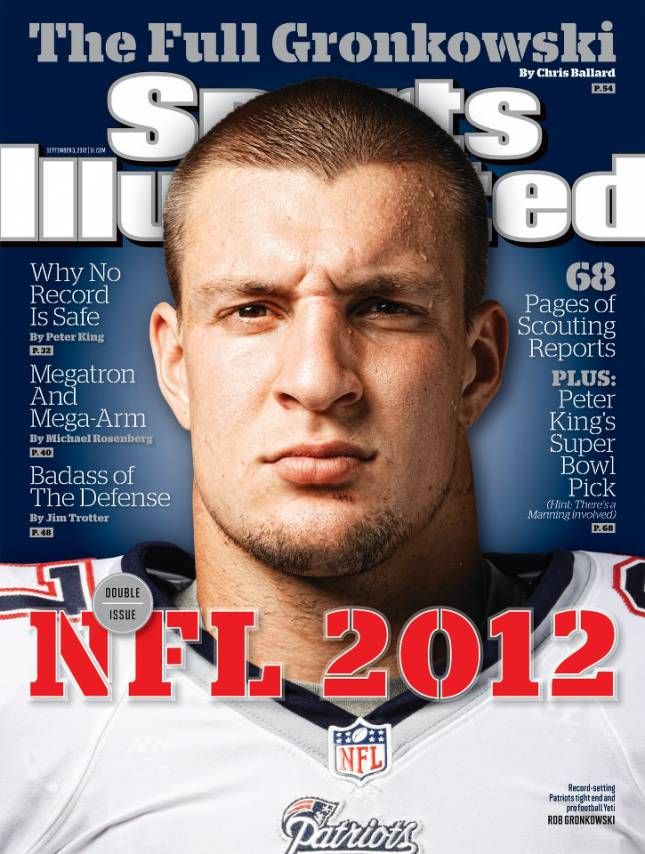 Another victim of the Sports Illustrated curse?
Patriots
just crushed the Colts and yet the fans are sad;
There was lots of luck around, but much of ours was bad.
'though Defense looked good at last, 1st quarter was a mess.
Colts, thank gods, could not prevent Tom getting it to Wes.
I thought the addition of Talib made Defense click.
Luck, their rookie quarterback, who went from bad to worse,
Must have activated the Sports Illustrated curse.
Game had only minutes left; I thought us safe from harm
And then Rob Gronkowski had to go and break his arm.
He'll be out at least a month - a rotten piece of luck -
New York hates New England and, in truth, we hate the Jets;
Rivalry as nasty as the Sox and Yankees' gets.
I'd be very thankful for a win, dear sports gods... Please?