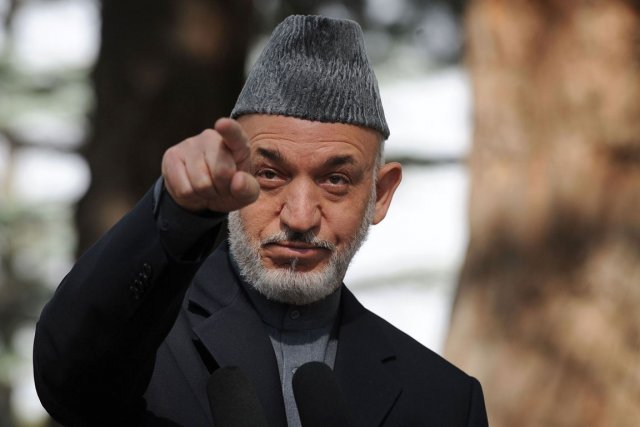 Hamid Karzai is happy to point out the exit doors. (Photo/The Telegraph)
After all the blood and tears that NATO forces spilled,
After all the thousands of our soldiers who were killed,
After endless battles to suppress the Taliban,
Hamid Karzai says we're free to leave Afghanistan.
(We keep making empty threats that we will walk away.)
Karzai says he'll let us know; elections will decide,
Don't know why he's stalling or what's going through his mind.
We aren't going anywhere with Pakistan next door
(Even though, I'd think, we could launch drone strikes from off-shore.)
As we try to do our best to fix this failing state,
Karzai's still in charge, which means, all we can do is wait.