President Vladimir Putin and a Siberian crane. (Photo/ic.pics.livejournal.com)
President of Russia has been busy, as of late,
Proving that he's not your ordinary head of state.
Other leaders do it also (more than just a few).
Not support for Syria - there's China and Iran,
Jailing those who disagree? Believe me - it's been done.
Putin plans to dress in white and lead a flock of cranes;
Teaching them to fly established, migratory lanes.
Can't imagine Merkel or Obama doing that.
President of Russia is a caring autocrat.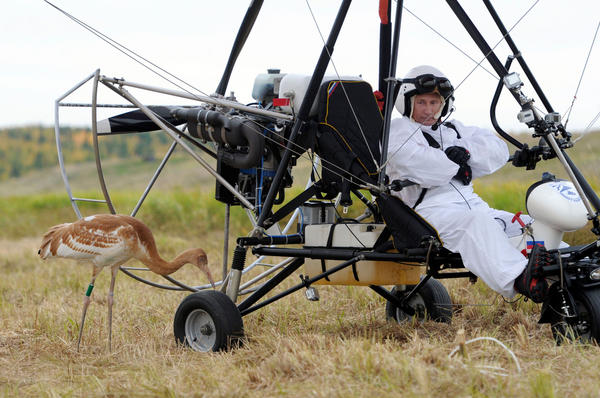 President Putin prepares for his journey south.

(Photo/Президент России)