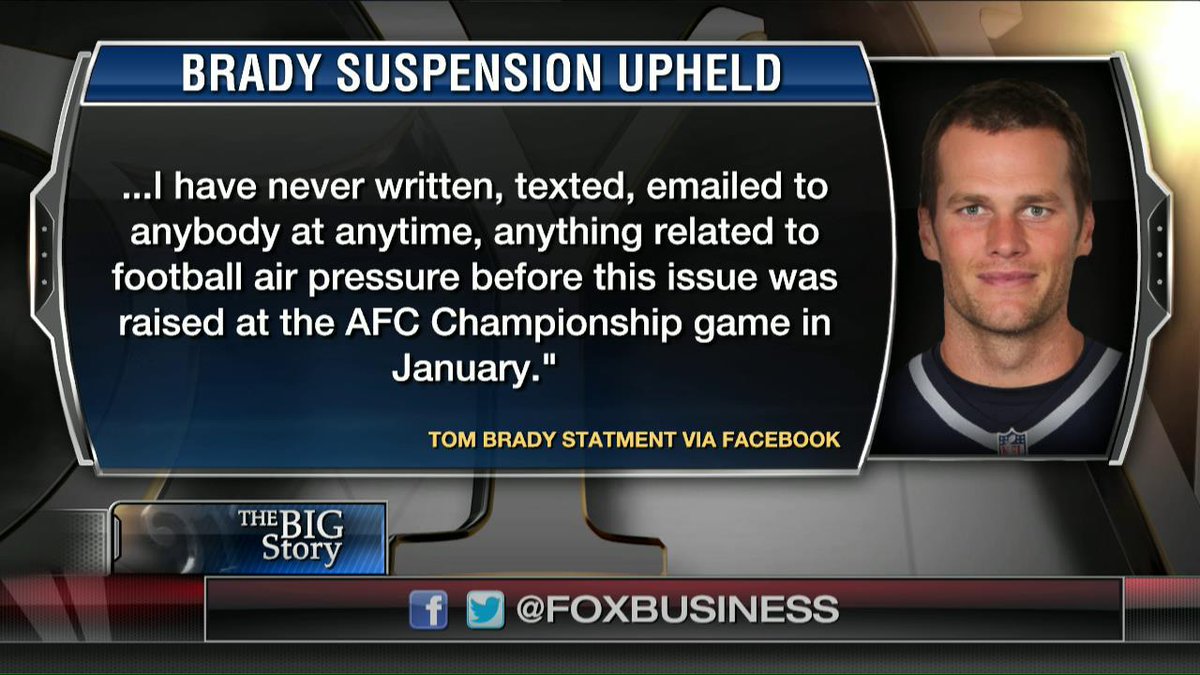 (Graphic/Courtesy of FOX Business)
From a ball results in a suspension for a guy
Tarnishing a legacy he's worked for all his life.
This was a conspiracy and not a harmless goof.
Pressure in the football didn't impact Brady's play;
NFL replaced the balls and he won anyway.
Thanks to the Commissioner, the haters gonna hate.
Has been damaged by the NFL, beyond repair.