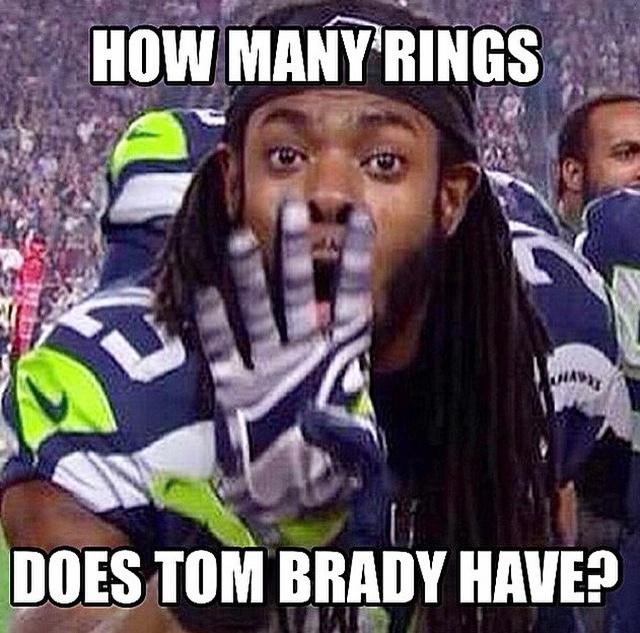 (Not mad anymore Bro.)
Patriots
have just been crowned the best team in the land.
Seahawks made it much too close... They had it on the 1
But, for reasons unbeknownst to me, they didn't run.
When
Seattle
's Russell Wilson tried to throw a pass
Butler
's goal line interception saved New England's ass.
Vindication for the weeks of listening to crap
Came when Brady took a knee after the final snap.
Ten years since their last parade but this makes number 4
Belichick and Brady won (in case you're keeping score.)
There is joy throughout New England, but there's also snow.